GoStream Mini 150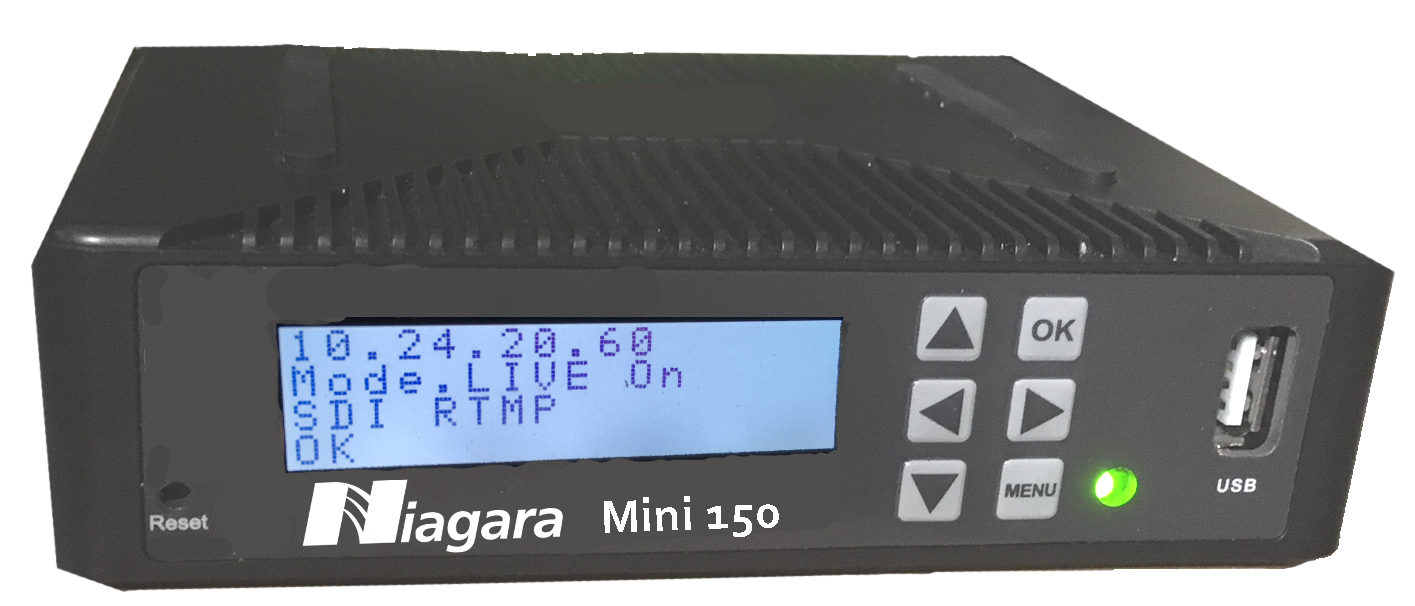 With the Niagara Mini 150 you get a flexible, low-cost encoder with a wide variety of video inputs and support for common IP output protocols.  Although the GoStream Mini 150 might be small it packs a punch.  Combining low power consumption plus input and output versatility this Mini is very mighty.
 GoStream Mini 150 Highlights
Small Form Factor
Low power consumption
SDI, HDMI, Component and Composite Inputs
Front Panel Controls
Broadcast Streaming (Compliant stream, closed captions, works with other decoders)
PEG feeds for Cable (MPEG-2 and AC-3 codecs)
Internet Streaming (RTMP/H.264 and AAC support)
For the GoStream Mini 150 Data Sheet please click here
For two decades Niagara products have stood for quality and reliability.  Many of the world's largest and most respected broadcasters, network solutions providers, and content delivery networks rely on Niagara Video products every day to deliver high-quality audio and video streams to millions of viewers all around the world.