Niagara TV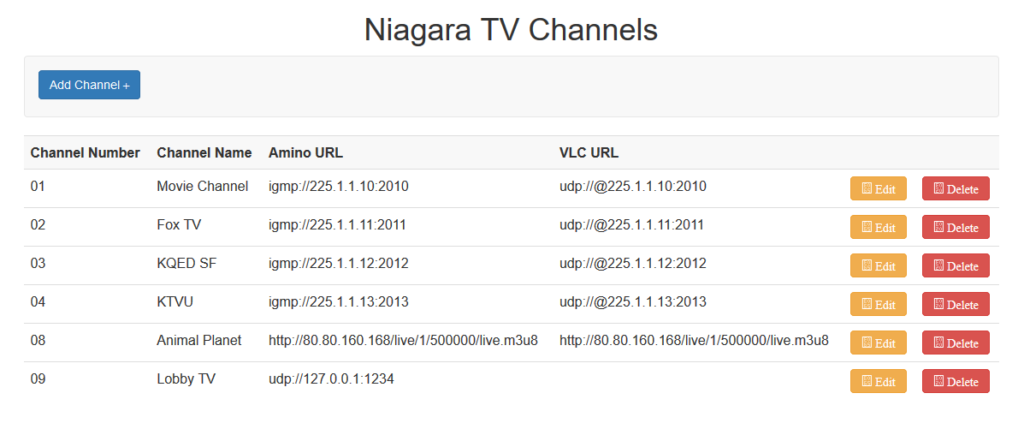 Deploy Niagara TV and get web based live video channel management.  Niagara TV is a cost effective and easy to deploy software solution to manage your live turnaround channels.  Niagara TV is standards based with support for off the shelf STBs and software players.
Niagara  TV Highlights
Includes web server software
VLC Plug-in and Amino image.
Runs on standard web server with PHP
Allows you to manage your live video channels
For the Niagara TV Data Sheet please click here
For two decades Niagara products have stood for quality and reliability.  Many of the world's largest and most respected broadcasters, network solutions providers, and content delivery networks rely on Niagara Video products every day to deliver high-quality audio and video streams to millions of viewers all around the world.